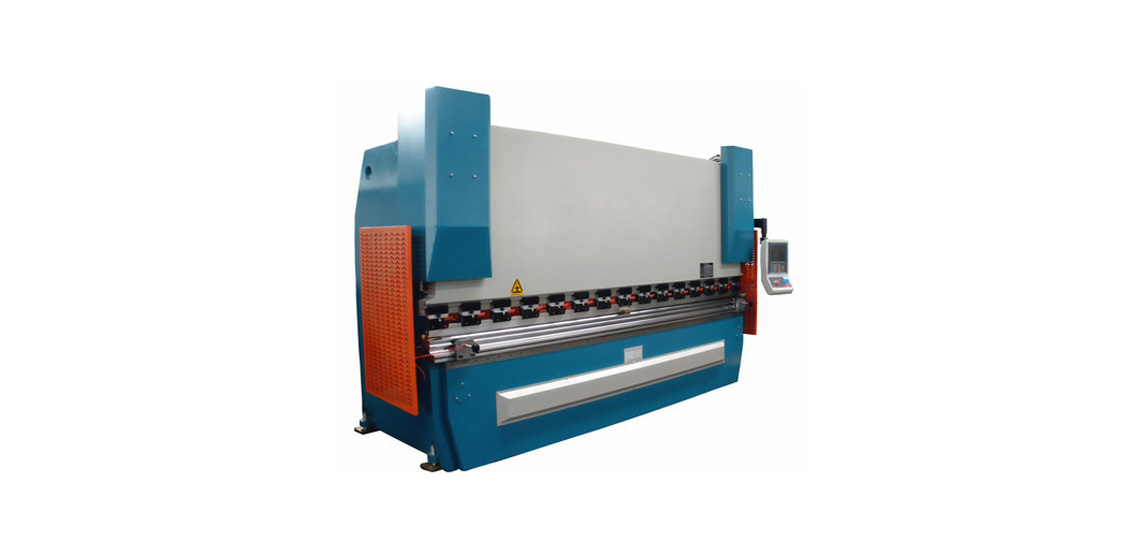 CNC Press Brakes
CNC press brakes are designed to give more accuracy and better productivity. The controller has a facility to program the various jobs with complex bending sequence on screen. The CNC Control is used for Three Axis Control or more:
Synchronized Ram Axes Y1 & Y2.
Back Gauge Axis X.
The program gives facility to bend different bending degrees; different back gauge positions & different open positions. It has a facility to save different programs and it can be reloaded as & when required. The back gauge consists of Flip-top Fingers, Ball Screw & Linear Bearing along with drive.
Range: 20MT to 600MT | Length: 1250 mm to 7000 mm.
The machine can be equipped with some high-end optional accessories like:
Back gauge Axis X1, X2, R & Z.
Anti- Deflection units.
Special profile Hardened Dies & Punch.
Product Features
World class dedicated controller from Delemor Cybelec.
3 or more axis control i.e. ram axis Y1,Y2 & Back gauge axis x.
Bend angle & Depth Mode program.
Highly Precise press brake scale for Y1, Y2 axis.
Close loop proportional hydraulics for ram synchronization.
Zero leak sealing of hydraulic cylinders.
Hardened & ground Multi  Die & Punch.
Manual Anti deflection unit in punch.
Quick release die clamps.
Highly Precise proportional valve to control accurate beam movement.
The power pack is supplied by Hoerbiger / Bosachae Germany.
Back gauge consist of hardened & ground ball screw, liner motion bearings and AC servo drive for accurate position up to 0.05 mm.